Book, Track, & Pay For Your Ride
All From Your Smartphone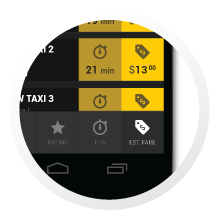 You Are In Control
Choose the cheapest, nearest, or highest-rated taxi. TaxiTapp is the only application that offers a real time marketplace.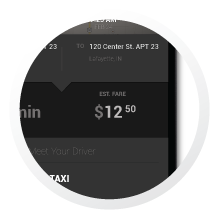 No More Sticker Shock
TaxiTapp automatically calculates and displays the estimated fare for your upcoming ride.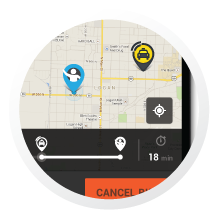 No More Guessing
Know exactly how far away your driver is. TaxiTapp allows you to track your driver's location and ETA in real-time.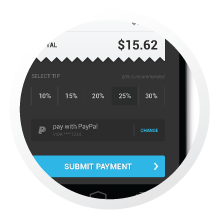 No Cash? No Worries!
Pay with cash or with just a Tapp on your phone. TaxiTapp's integration of encrypted communications allows you to securely pay for your ride.
The only e-hailing app that lets you pick the nearest, cheapest, or the highest-rated taxi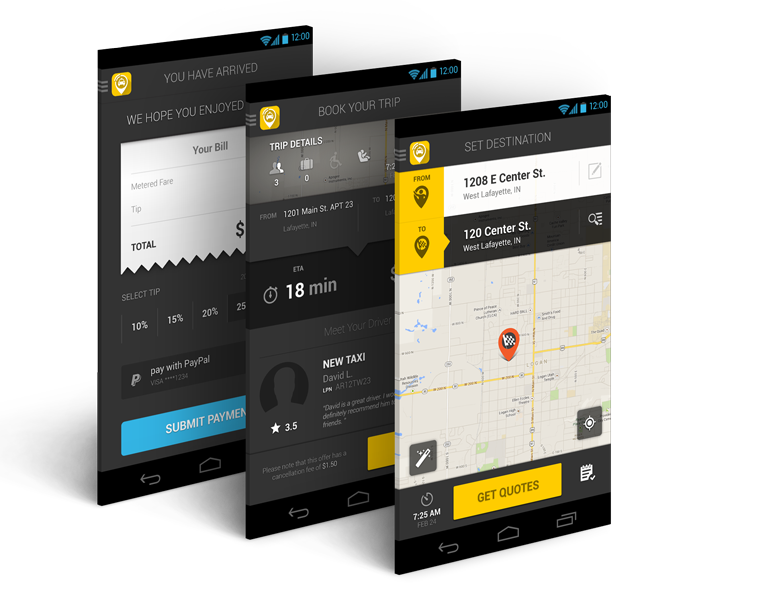 Why Should You Use a Taxi App?
Taxis have higher safety standards than ridesharing services.
Taxis have more availability than ridesharing services. Drivers for Uber and Lyft will only drive when they feel there will be a high volume of ride requests.
There are no cities in the United States where taxi companies are specifically banned. Taxi companies don't break city regulations.
Taxis do not have "Surge Pricing".
Not Convinced Yet?
Here Are A Few More Reasons
TaxiTapp allows users to use advance booking. Have a driver waiting for you at the airport or your next business meeting.
Add your favorite or frequently used places to your address book.
Option to request wheelchair and/or infant chair accessibility.
Note: Only if supported by the cab companies in the area
Quality control via rating system that encourages both drivers and passengers to be exemplary users.